Final voters list published in Mizoram
Aizawl: Mizoram election department today published the final electoral roll after completion of the special summary revision of the voters.  Of the total 6,86,305 voters in the state, 3,36,799 are males, Joint Chief Electoral Office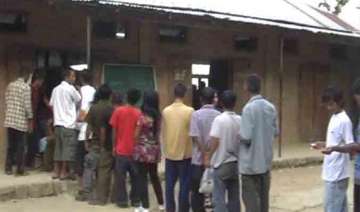 PTI
August 16, 2013 20:41 IST
Aizawl:
Mizoram election department today published the final electoral roll after completion of the special summary revision of the voters. 
Of the total 6,86,305 voters in the state, 3,36,799 are males, Joint Chief Electoral Office H Lalengmawia said.  
The increase in the number of voters compared to the last summary revision in January last is 6,050 voters, he said.