Former AGP chief Patowary joins BJP in Assam
Guwahati: In a major setback for  Asom Gana Prishad, the party's former president  Chandra Mohan Patowary on Saturday quit the party and announced he would join the BJP.  Some  more leaders from  AGP will also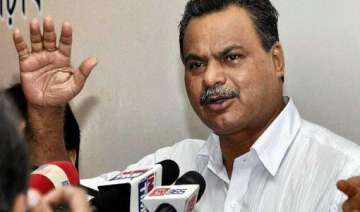 India TV News Desk
March 09, 2014 9:22 IST
Guwahati
: In a major setback for  Asom Gana Prishad, the party's former president  Chandra Mohan Patowary on Saturday quit the party and announced he would join the BJP.  
Some  more leaders from  AGP will also join the BJP in the coming days, he added
Both the AGP and the BJP, till date had failed to tie up for the coming Lok Sabha elections and have
decided to part ways.
Chandra Mohan Patowary  saidhe had tried to change the face of the party when he was
the president but even after that things did not go well due to what he called vested interests. 
" Even though i will join a national party,i will push for the regional problems which I  think will be
better", he said. .
Under the leadership of Chandra Mohan Patowart, the AGP had fought the 2011 assembly election in Assam and failed miserably.
.
At present former Assam CM, Prafulla Kumar Mahanta, is the AGP, president.