Four-year DU course challenged in court
New Delhi, July 10: A petition was filed in the Delhi High Court Wednesday challenging the Delhi University's new four-year undergraduate programme.Judges B.D. Ahmed, who is also the acting chief justice, and Vibhu Bakhru posted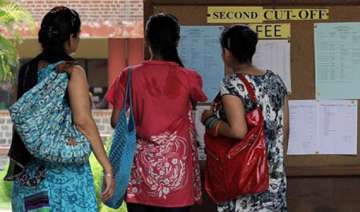 IANS
July 10, 2013 13:42 IST
New Delhi, July 10:
A petition was filed in the Delhi High Court Wednesday challenging the Delhi University's new four-year undergraduate programme.
Judges B.D. Ahmed, who is also the acting chief justice, and Vibhu Bakhru posted the matter for July 17. The plea contended that there must be "uniformity in education".
The varsity is to implement a controversial four-year undergraduate programme with multiple degrees from the academic session starting this month.