Goa to install monitoring system to track terrorist landings
Panaji:  Goa is considering installing a monitoring system which will track suspicious activities off shore including possible terrorist landings and under sea movements, a government report said.  The Goa State Oil Spill Disaster Contingency Plan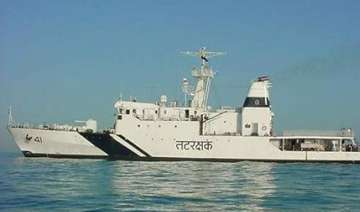 PTI
April 12, 2015 12:08 IST
Panaji:  Goa is considering installing a monitoring system which will track suspicious activities off shore including possible terrorist landings and under sea movements, a government report said.  
The Goa State Oil Spill Disaster Contingency Plan which was released recently, spoke about installation of Vessel Traffic and Port Management System (VTPMS) which will monitor various activities including "terrorist landings and suspicious movements under sea."
"Goa is considering installing VTPMS which is mandatory for all seaports to enable safe navigation to monitor international vessels carrying hazardous cargo transiting its waters, terrorist landings and suspicious movements undersea," said a report released by Defence Minister Manohar Parrikar.  
"The VTPMS is designed to improve security and navigational safety at sea and river ports. The system has been proposed by the Captain of Ports (Goa government's department) and forwarded to the state government for consideration," it said.
When installed, the VTMPS will advice, monitor shipping lanes and separation scheme to enforce compliance of safe navigational regulations, assistance to Indian Coast Guard and other authorities, detection of oil spill and improve overall port efficiency.
The report which has prescribed protocol for various agencies to act in case of oil spill said that Goa coast faces an increased threat from oil spill from passing ships, port activities, petro chemical exploration and exploitation activities, navigational accidents and others.