Google doodle colourful pichkari to celebrate Holi
New Delhi: Internet search titan Google on Monday showcased a colourful doodle to mark the festival of joy and colour - Holi.This is the fourth doodle that Google posted in the occasion of Holi on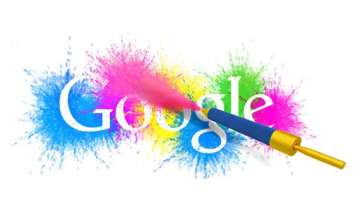 India TV News Desk
March 17, 2014 8:32 IST
New Delhi:
Internet search titan Google on Monday showcased a colourful doodle to mark the festival of joy and colour - Holi.
This is the fourth doodle that Google posted in the occasion of Holi on its India home page. The first was in 2001, followed by 2010 and 2011.
The doodle on Google's India homepage features a 'pitchkari' (spraygun) splashing various colours on the Google emblem.
Google's Holi doodle, however, is not as interactive as some of the earlier doodles have been.
Earlier this month, the Google doodle on International Women's Day also showcased an embedded video featuring some prominent personalities including, Malala Yousafzai, Mary Kom and Asha Bhonsle.