Pay Rs 33.12 crore as tax dues within 15 days: Govt to SITI Cable
New Delhi: The Siti Cable Network Ltd has denied the allegation of tax evasion by Delhi government and claimed that they have not received any official communication from the Entertainment Tax Department regarding outstanding payments.The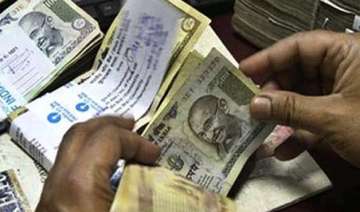 PTI
April 08, 2015 8:41 IST
New Delhi: The Siti Cable Network Ltd has denied the allegation of tax evasion by Delhi government and claimed that they have not received any official communication from the Entertainment Tax Department regarding outstanding payments.
The company claimed it was from public sources that they had come to know about the alleged ex-parte order issued by the Delhi government directing it to deposit Rs 33.12 crore as outstanding entertainment tax, including interest and penalty.
The company also said it has deposited entertainment tax regularly on the basis of collections. It has already challenged the vires of the Delhi Entertainment and Betting Tax Act, 1996, vide its Writ Petition No.427 of 2014, which is sub judice in Delhi High Court.
Delhi government has alleged that the network, an Essel Group Company, engaged in a "major entertainment tax fraud" and directed it to pay within 15 days Rs 33.12 crore in outstanding entertainment tax for the last two years, along with interest and penalty.