Govt hikes DA by 6 percentage points for its employees, pensioners
In a bonanza to over one crore central government employees and pensioners, the Cabinet on Tuesday hiked Dearness Allowance (DA) by 6 percentage points to 113% of their basic pay with effect from January.The decision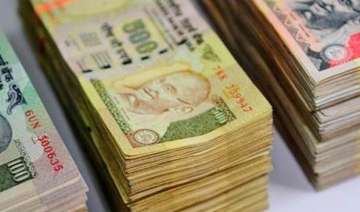 IANS
April 08, 2015 10:13 IST
In a bonanza to over one crore central government employees and pensioners, the Cabinet on Tuesday hiked Dearness Allowance (DA) by 6 percentage points to 113% of their basic pay with effect from January.
The decision benefiting 48 lakh government employees and 55 lakh pensioners would lead to an outgo of Rs7,889.34 crore in the current fiscal. The decision to hike the DA was taken at the meeting of the union cabinet headed by Prime Minister Narendra Modi, an official statement said.
"Central government employees as well as pensioners are entitled for DA/Dearness Relief (DR) at the rate of 113% of the basic pay with effect from 1 January 2015," it added. The increase is in accordance with the accepted formula based on the recommendations of the 6th Central Pay Commission.
The release further said the combined impact on the exchequer on account of both DA and DR would be of the order of Rs6,762.24 crore per annum, and Rs7,889.34 crore in the 2015-16 (for a period of 14 months from January 2015 to February 2016).
DA was last revise in September last year from 100% of basic pay to 107%. The increase was effective from 1 July 2014.