Gujarat for speedy trial in crimes against women
New Delhi: Gujarat Law Minister Pradeepsinh Jadeja today expressed serious concern about crimes against women and advocated for setting up of fast track courts for speedy trial of such cases.In order to expedite justice delivery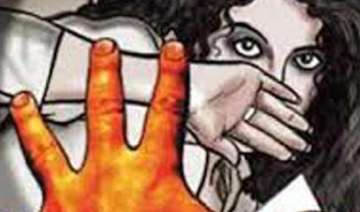 PTI
April 05, 2015 21:23 IST
New Delhi: Gujarat Law Minister Pradeepsinh Jadeja today expressed serious concern about crimes against women and advocated for setting up of fast track courts for speedy trial of such cases.
In order to expedite justice delivery system through effective e-Governance and in a time-bound manner, all the courts in Gujarat are connected with prisons through video conferencing facility, Jadeja said at the working session of Chief Ministers-Chief Justices conference here.
The state government has made adequate provisions in budget towards digitisation of case records in the High Court and district courts. He said Gujarat government is also vigilant about crimes against women which are a matter of serious concern.
For expeditious trial, the Special Fast Track Court should be set up to deal with the cases of heinous crimes against women like rape, dowry death, acid attack, etc., he suggested.
In the current financial year, Rs 1,649.39 crore budgetary provision has been made for legal department which was Rs 141 crore in 2003-04. "We are able to provide furniture and other equipments for the smooth running of the courts. The state government has maintained the standards with space requirements and facilities needed for an efficient modern complex also," he added.
Underlining the importance of Alternative Dispute Redressal (ADR) mechanism in eliminate backlog of cases and maintenance of social peace and harmony in the society, the Gujarat Minister said the Gujarat High Court has taken many proactive steps in this regard and the state government has also decided to set up Family Courts at all district level, and 18 courts are currently working in different districts.
Jadeja informed that Gujarat government has sanctioned 68 Family Courts to cover each district and city in the state as desired by first woman Chief Minister Anandiben Patel.
He also highlighted different schemes adopted by the state government like the "Tirth Gram Scheme" wherein a village without dispute will be given a grant of Rs 1 lakh for development activities, "Nari Adalat" which is run by women group ensuring justice for poor women in rural area, and "Samras Gram Scheme" at village level for maintaining harmony in rural areas.