HC declines to quash FIR against Salem varsity
Chennai: The Madras High Court yesterday refused to quash the FIR filed against Vinayaka Mission University at Salem by the Salem District Crime Branch and further imposed a cost of Rs one lakh on it.Justice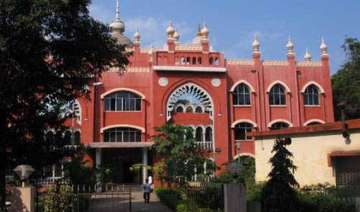 PTI
August 17, 2013 8:01 IST
Chennai:
The Madras High Court yesterday refused to quash the FIR filed against Vinayaka Mission University at Salem by the Salem District Crime Branch and further imposed a cost of Rs one lakh on it.
Justice K K Sasidharan dismissed two pleas filed by the institution and further directed it to pay a cost of Rs one lakh to a student who filed the writ petition towards costs.
Vinayaka Mission, a deemed university, had entered into an agreement with Rangsit University at Bangkok in Thailand, after it was given permission to start an offshore campus to offer MBBS programme by the government.
Some students, including the petitioner Selvakumar, had submitted application for the international offshore medical campus run by the university on seeing the advertisement.
The students, who had undergone their offshore course at the Rangsit University filed applications before the Medical Council of India, to appear for the screening test.
But, the MCI refused to permit the students for the same as the university was a private one and it was not possible to practice the medical profession even in Thailand with the degree awarded by it.
The legal battle on allowing students went up to the Supreme Court, which ended in the dismissal of SLP filed by Vinayaka Mission.  
Following complaints filed by some students, who suffered monetarily and academically, Salem Police had filed an FIR against the institution.
The institution, which again approached the National Board of Examinations to relax the rules and permit students for the screening test, filed two petitions seeking a direction to NBE to allow its students for the test and another one for quashing the FIR.
Justice K K Sasidharan said the request made by the institution to NBE appears to be an after thought to get over the criminal prosecution launched by the students.
The Madras High Court and apex court have already decided on the issue and because of the act of the fraud played by petitioner institution, the students lost few years of their life, the judge said, dismissing the two pleas after imposing costs.