HC moved against inquiry commission into Dalit youth's murder
Chennai, Aug 3: A petition has been filed in the Madras High Court seeking to quash Tamil Nadu Government's July 8 order appointing retired Justice S R Singaravelu as the Commissioner of Inquiry into the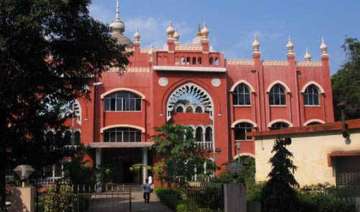 PTI
August 03, 2013 9:17 IST
Chennai, Aug 3:
A petition has been filed in the Madras High Court seeking to quash Tamil Nadu Government's July 8 order appointing retired Justice S R Singaravelu as the Commissioner of Inquiry into the circumstances leading to the recent death of Dalit youth Ilavarasan in Dharmapuri.
Acting Chief Justice Rajesh Kumar Agrawal today posted the matter before a Division Bench, comprising, Justices V Dhanapalan and C T Selvam.
Advocate G Muthukumaran, in his petition, alleged that the retired judge had anti-Dalit sentiments and it was inappropriate to appoint him as a Commissioner of Inquiry to go into a sensitive matter like this.
He also contended that appointing a Commissioner of Inquiry, when an investigation was already under process by a Deputy Superintendent of Police, was against the Criminal Procedure Code and prayed to quash the government order.
Illavarasan was found dead on July 4 along a railway track a day after his wife, a Vanniyar girl, said she would live with her mother, capping a turbulent inter-caste love marriage.