HC notice to central, Delhi governments on CCTV cameras
New Delhi:The Delhi High Court Friday issued notice to the central and Delhi governments on a plea asking them not to remove over 15,000 CCTV cameras installed here ahead of US President Barack Obama's visit.Obama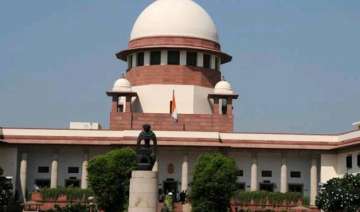 IANS
January 16, 2015 20:57 IST
New Delhi:The Delhi High Court Friday issued notice to the central and Delhi governments on a plea asking them not to remove over 15,000 CCTV cameras installed here ahead of US President Barack Obama's visit.
Obama will be in the city as the chief guest at the Republic Day parade.
A division bench of justices B.D. Ahmed and Sanjeev Sachdeva asked the governments to file their response by Jan 30.
Ahead of Obama's visit to Delhi, the authorities have installed more that 15,000 CCTV cameras across the city for surveillance.
Advocate Meera Bhatia filed the plea.
Bhatia said since the government is already spending money on placing these cameras it should be directed that status quo be maintained and the CCTV cameras should not be removed in a hurry.
"It is evident that the law and order situation in Delhi demands that these cameras should not be removed from some of the strategic places especially the entry and exit points in Delhi and also other places which are mapped as high crime rate zones in Delhi," the plea said.
The plea was filed in an ongoing case where the court had taken suo moto cognizance of the 2012 Dec 16 gang rape incident and has been monitoring the issue of women's safety in the capital.
The plea said: "It was earlier suggested that CCTV cameras be put in Delhi for tracking rape cases and high crime and keeping vigil. Had the cameras be installed even before the pending case before the court at the required places the Dec 16 case and other unfortunate incidents of these nature might have been avoided or tracked easily."
It added: "Despite the suggestions and directions given by the court in the Dec 16 gang rape case it can be seen that incidents of rape and other crimes are still on the rise and these CCTV cameras will help in catching the accused and will also act as deterrent."