HC Stays Recruitment Of Teachers In UP Primary Schools
Allahabad, Jan 04: The Allahabad High Court today stayed recruitment of teachers in primary schools of Uttar Pradesh till January 11 while asking top officials of the state's department of basic education to appear before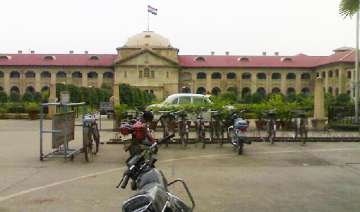 PTI
January 04, 2012 22:52 IST
Allahabad, Jan 04: The Allahabad High Court today stayed recruitment of teachers in primary schools of Uttar Pradesh till January 11 while asking top officials of the state's department of basic education to appear before it and reply to objections raised over advertisements issued as part of the selection process.

The order was passed by Justice Sudhir Agrawal on a writ petition of one Yadav Kapildeo Lal Bahadur who had contended before the court that advertisements inviting applications for appointment of teachers were issued for all the 75 districts of the state in one go.

The petitioner had further contended that as per Rule 14 of UP Basic Education (Teachers) Service Rules, advertisements can be issued on behalf of only the appointing authority of an individual district and hence there should have been separate advertisements for the districts on behalf of respective Basic Education Officers.

The court, while staying the recruitment process, asked the state's Secretary, Basic Education, and the Secretary, Basic Shiksha Parishad, to appear before it on January 11 and "explain and justify how this kind of advertisement can be issued on behalf of all District Basic Education Officers and whether it is so permissible under law".