Home Ministry's J&K Division does not have AFSPA records
New Delhi: The Home Ministry Division handling matters related to Jammu and Kashmir does not have a copy of any communication from the state government on the areas covered under the controversial Armed Forces Special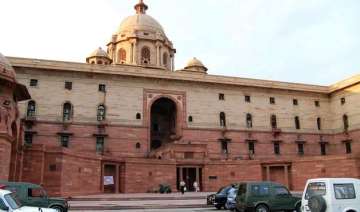 PTI
January 08, 2015 17:00 IST
New Delhi: The Home Ministry Division handling matters related to Jammu and Kashmir does not have a copy of any communication from the state government on the areas covered under the controversial Armed Forces Special Powers Act (AFSPA).
Activist Venkatesh Nayak of the Commonwealth Human Rights Initiative had sought to know from the Home Ministry, under the RTI Act, all the communications received till date from the Jammu and Kashmir government relating to notifications issued under the Section 3 of AFSPA.  Under Section 3, the state government declares the whole or part of the state to be a disturbed area through a Gazette notification allowing the use of armed forces in aid of the civil forces.
The query posed by Nayak to the Home Ministry was sent to the Jammu and Kashmir Division which handles the affairs of the state here.
Responding to the query, the Central Public Information Officer and Director in the division said, "In this regard, it is stated that no such record has been found in this desk relating to communication received from the Government of Jammu and Kashmir in relation to notifications issued by that Government under Section 3 of the Armed Forces (Jammu and Kashmir) Special Powers Act, 1990.
"As such the information may be treated as 'NIL'." Nayak said, "In fact these notifications were available on the MHA's website earlier as they were cc'ed to the J and K Division. But they are no longer uploaded on the MHA website although their text is re-typed under the bare Act of J&K AFSPA uploaded on the MHA's website. Yet the MHA cannot find the original notifications and has sent me a 'Nil' reply. This is very strange indeed."