IIT-Delhi faculty forum backs director
New Delhi: The faculty forum of IIT-Delhi has passed a resolution strongly backing its Director Raghunath Shevgaonkar in the wake of his resignation from the post a few days back citing some "unforeseen situations"."We, the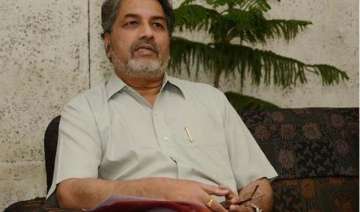 PTI
January 07, 2015 7:23 IST
New Delhi: The faculty forum of IIT-Delhi has passed a resolution strongly backing its Director Raghunath Shevgaonkar in the wake of his resignation from the post a few days back citing some "unforeseen situations".
"We, the faculty forum of IIT Delhi, unanimously and unitedly extend our full support to our director. We vehemently protest the malicious allegations and the politicization of issues in the press and media," the forum said in its resolution, a copy of which was sent to President Pranab Mukherjee, the Visitor to the IITs.
The HRD Ministry is yet to accept Shevgaonkar's resignation even as the latter has gone on leave. In a mail last week to the faculty members and students of IIT-Delhi, he had said it was his last new year message as the Director of IIT-Delhi and that he was awaiting his relieving order.
Shevgaonkar, whose resignation had triggered a controversy, has attributed his decision to some "unforeseen situations".