India intensifies search for missing Malaysian airliner
New Delhi: India today said it has intensified search for the missing Malaysian airliner in the Bay of Bengal by deploying additional naval and coast guard warships and aircraft but so far it has not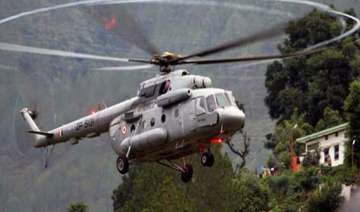 India TV News Desk
March 15, 2014 20:17 IST
New Delhi:
India today said it has intensified search for the missing Malaysian airliner in the Bay of Bengal by deploying additional naval and coast guard warships and aircraft but so far it has not achieved any success.
"India has further intensified its search efforts for the missing Malaysian Airlines MH 370 with additional naval and air assets being deployed for searching an expanded area in the Central and East Bay of Bengal.
The third day of search efforts saw the deployment of two recently acquired P8I and one C130J aircraft of the IAF in the Bay of Bengal and Andaman Sea. The Dornier aircraft of Navy and Coast Guard have also been extensively deployed for the ongoing search operations," a Navy release said.
The Coast Guard and the Navy have deployed six warships, including the ICGS Kanaklata Baruah and Bhikaji Cama, along with the ICGS Sagar which will conduct searches in the Malacca Straits.