Indian aviation companies employ 262 foreign pilots: Minister
New Delhi: Foreign pilots employed by various domestic aviation companies have come down to 262 as more Indian pilots are promoted to the level of commander, official said on Thursday.Minister of State for Civil Aviation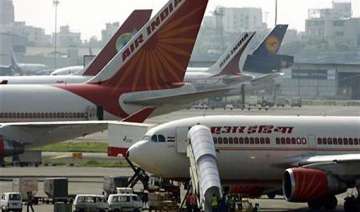 IANS
August 22, 2013 20:01 IST
New Delhi:
Foreign pilots employed by various domestic aviation companies have come down to 262 as more Indian pilots are promoted to the level of commander, official said on Thursday.
Minister of State for Civil Aviation K. C. Venugopal informed the Lok Sabha that the only 262 foreign pilots were employed in the country from 340 pilots a year ago.
Currently, there is a shortage of commanders (pilot-in-command) in the country due to induction of new aircrafts. However, sufficient number of Indian co-pilots are employed with airlines.
These co-pilots are being trained by their respective companies in an effort to phase out foreign pilots.
The government on its part has extended the Foreign Aircrew Temporary Authorisation (FATA) up to December 31, 2016, as a follow up measure after it received request from various airlines for extension of foreign pilots license.