4 Rajasthan postal dept employees 'spying' for ISI arrested
Jaisalmer: Four employees of Postal department were arrested at Pokhran and Barmer in Jaisalmer for allegedly sharing confidential information related with Indian Army with a Pakistani spy.The arrests were made after joint raids at post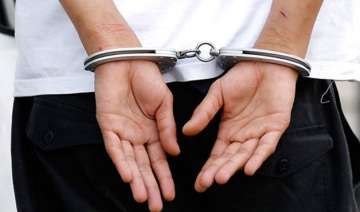 India TV News Desk
February 02, 2016 11:47 IST
Jaisalmer: Four employees of Postal department were arrested at Pokhran and Barmer in Jaisalmer for allegedly sharing confidential information related with Indian Army with a Pakistani spy.
The arrests were made after joint raids at post offices in Pokhran and Balotra by the Intelligence Bureau (IB), CID Border Intelligence and the local police.
The accused were allegedly passing on confidential information about Army, like those related to war exercises, addresses of the army men, etc, to ISI.
Among those arrested is Kishanpal Singh, post master at Pokhran's chief post office and Narendra Sharma who was employed as computer operator here.
They are said to be passing on Army-related letters and other documents to a Pakistani agent
"State intelligence unit with the help of local police picked up the employees for interrogation.
"They allegedly shared Army related information to a Pakistani spy," Additional Director General of Police (Intelligence) UR Sahoo told PTI.
Two men were arrested and one woman detained in Balotara area of Barmer while one man was arrested in Jaisalmer.
Islamuddin and CR Dahiya were arrested and Pramila was detained in Barmer whereas Narendra Sharma was arrested in Jaisalmer, police said.
"Two employees of the Balotra main post office were also arrested. Also, post inspector Vasu Dev Meghwal has been detained. A woman named Pramila was released as preliminary investigations," police said.
They all are posted with local post offices in Balotara (Barmer) and Pokaran (Jaisalmer) and had shared information through emails.