IT found entries marked 'payment' for 'Project J (Environment)' at Aditya Birla Group office: Report
New Delhi: A day after former Environment Minister Jayanthi Natarajan resigned from Congress citing Rahul Gandhi's interference in decision-making, a new report emerged showing Birla Group appraisal report having entries called "payments under Project –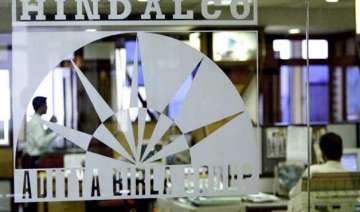 India TV News Desk
January 31, 2015 10:41 IST
New Delhi: A day after former Environment Minister Jayanthi Natarajan resigned from Congress citing Rahul Gandhi's interference in decision-making, a new report emerged showing Birla Group appraisal report having entries called "payments under Project – J, Environment and Forest".
As per the reports, documents recovered by Income-Tax Department from Aditya Birla Group office during raids in October 2013 could also be up for inspection. CBI probe into group's alleged role in the Hindalco Coal allotment scandal was the main reason behind this raid.
A scrutiny of the 167-page appraisal report shows that there are 13 entries listed on Page 2 of Annexure-2 which are called "payments under Project – J, Environment and Forest" and these add up to Rs 7.08 crore. Dates of these entries are between January 9, 2012 and February 2, 2012.
Earlier, Finance Minister Arun Jaitely and Environment Minister Prakash Javadekar gave a clear indication that projects passed by former UPA environment minister will be thoroughly investigated.
The IT investigators had recorded the statements of two Birla executives and also questioned them about "Project J" entries. Their statements on nature of entries found in the recovered documents, too, form part of the appraisal report.
The IT Department had recovered Rs 25.13 crore in cash from the Delhi office of ABMCL during the search.
As quoted by The Indian Express, Anand Kumar Saxena, Deputy General Manager (Accounts) of ABMCL (Aditya Birla Management Corporation Pvt Ltd) said the entries were a "summary of unaccounted cash receipts already recorded." Shubhendu Amitabh, Group Executive President, said: "The notings on this page relates to a proposal project which was under contemplation upon by me in course of my real estate financing activity. This was only at a proposal stage…"
When asked about these entries today, an ABMCL spokesperson said: "We don't know how this matter is being remotely connected to us and make no sense of any suggestions of payments being made to the former Environment Minister."