J-K govt suspends license of 3 drug suppliers
Srinagar, Aug 5: Jammu and Kashmir government yesterday suspended license of three drug suppliers and withdrew license of two manufacturers after laboratory tests found their products "sub-standard".The State Licensing Authority has issued necessary orders for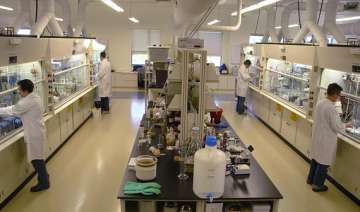 PTI
August 05, 2013 9:34 IST
Srinagar, Aug 5:
Jammu and Kashmir government yesterday suspended license of three drug suppliers and withdrew license of two manufacturers after laboratory tests found their products "sub-standard".
The State Licensing Authority has issued necessary orders for indefinite suspension of the licenses of three firms namely, M/s Ethicare Laboratories, M/s Vivek Pharmachem (India) Ltd and M/s Biosearch Organics, an official spokesman said.
The Licenses of two firms—M/s A K Biotech and M/s Minil Laboratories—have been withdrawn in part to manufacture drugs.
The action comes a day after lab tests found 27 drugs— obtained from Government hospitals and open market—of not standard quality.
The Inspectorate Staff of the Drug and Food Control Organisation has seized the drugs worth Rs 6 lakh of the available stocks of the substandard drugs mentioned above from institutions and open market, the spokesman said.