Jamia to implement CBCS, DU undecided
New Delhi: Delhi University today remained undecided over the implementation of the Choice Based Credit Transfer Scheme (CBCS) from the upcoming academic session, even as Jamia Milia Islamia University approved the introduction of the same."The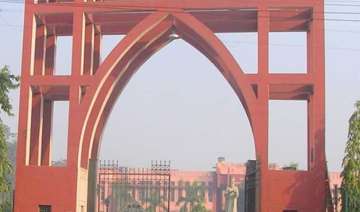 PTI
April 10, 2015 21:29 IST
New Delhi: Delhi University today remained undecided over the implementation of the Choice Based Credit Transfer Scheme (CBCS) from the upcoming academic session, even as Jamia Milia Islamia University approved the introduction of the same.
"The Academic Council (AC) headed by the Vice Chancellor Talat Ahmed today approved the implementation of CBCS from the upcoming session," Jamia spokesperson Mukesh Ranjan said.
"The modalities and details are being worked out and UGC is also conducting various workshops across the country. The guidelines will be issued soon," he said.  On the other hand, Delhi University, which had constituted a 23-member committee to work out details for undergraduate admissions for upcoming session, has not reached a decision on the implementation yet.
"The committee had a meeting today...several issues including the CBCS implementation were discussed but no decision has been reached yet," a senior varsity official said.
The delay in taking a decision comes against the backdrop of the HRD ministry raising questions over the varsity's preparation in implementation the scheme in January this year, seeking an explanation from the VC in this regard.  The UGC had in January laid down the guidelines and asked universities to act on them for implementation of the scheme.  They include semesterisation of the curricula, restructuring of the syllabi in the form of module, standardisation of examination and switching over to the grading system.
The 'choice-based credit transfer' system will enable students to opt for courses of their choice, learn at their own pace, undergo additional courses and acquire more than the required credits and adopt an interdisciplinary approach to learning.
Adoption of the grading system will facilitate seamless mobility of students across institutions of learning in the country.
Meanwhile, UGC which had constituted a committee of experts to frame the model syllabi for the courses to be offered at the undergraduate level, has prepared the draft and sought comments and feedbacks from academia and students.
The model syllabi has been prepared for 19 BA, BSc and BCom programmes.