Karnataka lecturers face cell phone ban in pre university examinations
Bangalore: Karnataka PU department has strictly asked lecturers and staff, who will be taking up invigilation and other duties at the exam centre, to leave their mobile phones behind.More than six lakh students across the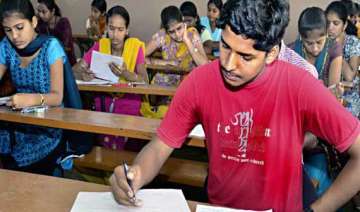 India TV News Desk
March 12, 2014 11:49 IST
Bangalore:
Karnataka PU department has strictly asked lecturers and staff, who will be taking up invigilation and other duties at the exam centre, to leave their mobile phones behind.
More than six lakh students across the State will appear for the second-year pre  university examinations,which has begun from Wednesday.
According to the reports a detailed circular has been issued to chief superintendents on conducting exams and the superintendents have been told it is their duty to ensure no staff member brings in his/her mobile phone to the exam centre.
All exams will be held between 9 am and 12.15 pm except for French language exam which will be between 2 pm and 5.15 pm.
Carnatic and Hindustani music exams will be held in the afternoon. The examinations will conclude on March 27.