Karnataka to hang two death row convicts after President rejects mercy pleas
New Delhi/Belgaum: The Hindalga prison in Karnataka is getting ready to hang two death row convicts Shiva and Jadeswamy, after their pending mercy petitions were rejected by President Pranab Mukherjee. The problem is: the prisoner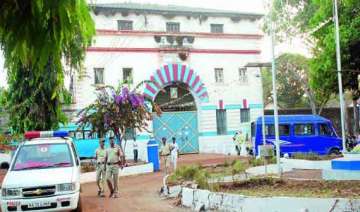 India TV News Desk
August 16, 2013 18:58 IST
New Delhi/Belgaum:
The Hindalga prison in Karnataka is getting ready to hang two death row convicts Shiva and Jadeswamy, after their pending mercy petitions were rejected by President Pranab Mukherjee.
The problem is: the prisoner has no executioner, and may have to hire one from outside.
There are no more mercy petitions pending before President Mukherjee, who has created a record of sorts by rejecting 11 mercy petitions, the highest in the last 16 years. During President Shankar Dayal Sharma's tenure, 14 mercy petitions were rejected in a span of five years, while President Mukherjee has completed only 13 months in office.