Kashmir schools to remain closed due to snowfall
Srinagar :  The Divisional Commissioner of Kashmir has announced closure of all schools and colleges for two days,till March 12 due to fresh snowfall in the Kashmir valley and Kargil district.The decision to re open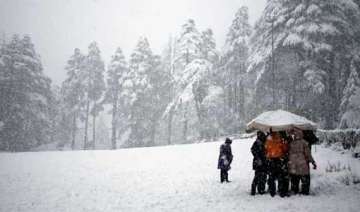 India TV News Desk
March 11, 2014 14:39 IST
Srinagar :
  The Divisional Commissioner of Kashmir has announced closure of all schools and colleges for two days,till March 12 due to fresh snowfall in the Kashmir valley and Kargil district.
The decision to re open all educational institutes will depend on the weather conditions, officials said.
Apart from Kashmir valley, the district administration in border district of Kargil in Ladakh has also issued orders to keep educational institutions closed till March 14.