Kerala School Youth Festival: Vigilance team, court orders, live telecast amid high-pitch drama
New Delhi: A cultural fest is supposed to be a fun and entertaining event for all - from participants to judges, and no way is it expected to involve police and courts.But there is one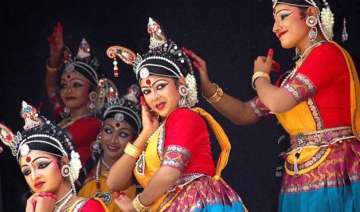 India TV News Desk
January 24, 2015 17:18 IST
New Delhi: A cultural fest is supposed to be a fun and entertaining event for all - from participants to judges, and no way is it expected to involve police and courts.
But there is one such exceptional event of Kerala that involves the likes of anti-corruption bureau, High court, police protection and loads of money and that too only for 30 grace marks in annual examination for students.
The event is the 55th annual school festival conducted by Kerala state government which kicked off on Wednesday with 17 venues, 232 events and participation of over 13000 students.
Kerala School Youth Festival, now named School Arts Festival of Kerala, comprises of 14 revenue districts. The students compete with each other in cultural competitions like dancing, singing etc. to win 30 grace marks over annual examination marks.
Considered to be the largest event of its kind in Asia, Kerala school festival is peculiar in many ways especially the trauma and scrutiny the judges go through.
Every year, parents blame judges of malpractice and favouratism and to avoid that, the judges are kept under police watch - not to protect them but to stop them from taking any action that might compromise the integrity of the competition. They are not allowed to talk to anyone or even use phones while the contests are going on.
An official overseeing the operation, Gopala Krishna Bhatt who is Kerala's director of Public Interest told a leading daily that a special unit of the vigilance and anti-corruption bureau was assigned to keep a watch on the judges this year. "They were under constant vigil. If necessary, police would examine their mobile call details," Bhatt told the daily.
During the marathon, the three judges were made to sit through a 30 hour long drama competition. They were taken to a hotel for breakfast under police escort. Their scoring sheets were kept under police protection during that time.
Making the whole event interesting is a long line of contestants who come with court orders of participation. Ideally, an event should have two or three contestants but this year the list of contestants with appeals was shot up to 1,504 names. Some students arrived with orders from district courts, Education Department, Lokayukta, state commission of children's rights and even from the High Court.
Sometimes, the contestants with appeals emerge as winners while the top performers from the district fail.
These students have to go through a lot to earn that 30 grace marks. A contestant from Pathanamthitta district told the daily that they have to apply make-up at least three hours before their turn. They can not eat or drink during that time. A long training schedule, weeks of hard work, the contestants sacrifice their sleep and studies for the competitions.
The cost of the costume, training and properties falls on the parents. Team manager of Kozhikode's Silver Hills Higher Secondary School Shyam Lal told the daily that sometimes the cost reaches to lakhs. For a Bharatnatyam contest, the total cost of dresses of 48 girls from High School and 38 from Higher Secondary would be close to 87 lakh, according to Lal.
It is not surprising that parents get agitated if there is a technical hitch like it happened on Thursday night; Chandrika Shivaraman jumped on to the stage when the power went off during her granddaughter's performance.  
During all the hue and cry, only trainers emerge as winners. Trainers get paid handsome money and get the credits for their team's win. The trainer of the winning team would be paid much higher the next year.
During all these actions, how could media stay behind? All the newspapers and most of the Malyalam TV channels cover the event extensively. The leading newspapers deployed close to a dozen of reporters and as much photographers for the event. TV channels deployed even more people, numbering upto 60. The news channels even created temporary studios with the facility of live telecast.