Kerala temple cancels puja to mourn Muslim man beaten to death
New Delhi: In a symbolic show of communal accord, a temple in Kerala has cancelled pujas for two days in remembrance of a young Muslim man who was beaten to death in broad daylight, an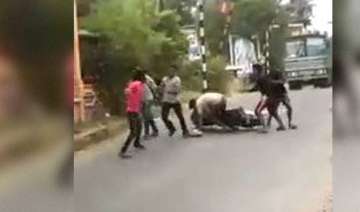 India TV News Desk
February 05, 2016 13:31 IST
New Delhi: In a symbolic show of communal accord, a temple in Kerala has cancelled pujas for two days in remembrance of a young Muslim man who was beaten to death in broad daylight, an incident made national headlines earlier this week.
The video of four men beating him with sticks on Sunday near the state capital of Thiruvananthapuram was reported on national channels. The police described it as gang warfare at the time.
Shabeer, in his early 20s, was rushed to hospital by passersby; but he succumbed to his injuries.
According to police, he was beaten to death on Sunday afternoon by four men following a dispute over an elephant running amok during the festival last year.
It turns out Shabeer was a regular contributor in organizing an annual prayer festival at a temple dedicated to Lord Shiva. "On Monday and Tuesday, the Shiva temple's office-bearers decided not to blow the conch or ring the bell as a mark of respect for Shabeer. The temple, which holds five pujas a day, did not offer them on those two days after the morning 'darshan''', reports The Indian Express.