Know newly appointed Foreign Secretary Subrahmanyam Jaishankar
New Delhi: Born in Delhi to K Subrahmanyam, a prominent international strategic affairs analyst, newly appointed Foreign Secretary Subrahmanyam Jaishankar, who will have a two-year tenure as per rules, did his PhD in International Relations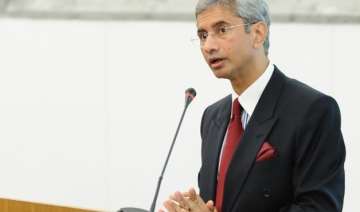 India TV News Desk
February 07, 2015 9:12 IST
New Delhi: Born in Delhi to K Subrahmanyam, a prominent international strategic affairs analyst, newly appointed Foreign Secretary Subrahmanyam Jaishankar, who will have a two-year tenure as per rules, did his PhD in International Relations from Jawaharlal Nehru University (JNU) where he specialised in nuclear diplomacy.
He had joined Indian Foreign Service (IFS) in 1977. He has served as an Indian ambassador to the US, China and Singapore and is considered as a qualified figure in foreign strategies.
During his tenure as India's High Commissioner to Singapore, he helped Indian business to grow there.
Jaishankar was India's longest-serving ambassador to China, with a four-and-a-half year term. He was involved in improving economic, trade and cultural relations between India and China, and in managing the border dispute between the two neighbouring nations.
ALSO READ: What went wrong against Sujatha Singh and in favour of Jaishankar?
He was appointed as Indian's Ambassador to United States in September 2013, taking charge in Washington DC on December 23, 2013, succeeding Nirupama Rao. He is credited with the turnaround in New Delhi's relationship with Washington. He went to the US at a time when the Devyani affair had impacted ties in December 2013.
Jaishankar was a key member of the Indian team which negotiated the landmark Indo-US nuclear deal.
The 60-year-old diplomat also played a key role during Prime Minister Narendra Modi's visit to the US in September last year and US President Barack Obama's just concluded visit here.
Jaishankar is also the brother of historian Sanjay Subrahmanyam and of former Rural Development Secretary S Vijay Kumar.
He also served as press secretary and speech writer for former President Shankar Dayal Sharma.