Illegal arms factory case: court frames charges against Jundal
New Delhi: A special court today framed charges against top Lashkar-e-Toiba terrorist Abu Jundal, one of the masterminds of 26/11 attacks in Mumbai, and others for allegedly setting up an illegal arms factory, paving the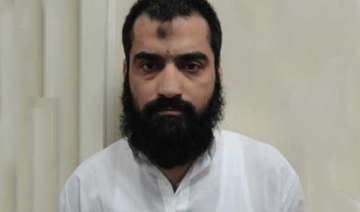 India TV News Desk
June 07, 2014 18:28 IST
New Delhi:
A special court today framed charges against top Lashkar-e-Toiba terrorist Abu Jundal, one of the masterminds of 26/11 attacks in Mumbai, and others for allegedly setting up an illegal arms factory, paving the way for start of trial in the case.
Additional Sessions Judge Daya Prakash, during the in-camera proceedings, framed charges against the accused for the offences under the IPC and under the Unlawful Activities (Prevention) Act, sources associated with the trial said.  The trial will begin on August 4 when the witnesses would be examined by the court.
After the court framed the charges, the accused pleaded not guilty of the offence and claimed trial.  The police had earlier filed its charge sheet against 16 accused, including alleged IM operative Quateel Siddiqui who died in Pune's Yerawada central jail in June 8, 2012.  
A supplementary charge sheet was also filed by police against Indian Mujahideen co-founder Yasin Bhatkal and his associate Asadullah Akhtar for allegededly setting up the arms manufacturing factory in Meer Vihar area of Nangloi in Outer Delhi for manufacturing arms and ammunition to carry out terrorist activities in Delhi and other parts of the country.  
The Special Cell of Delhi Police had arrested Bhatkal and Akhtar in the case on October 28 last year. It had in November, 2011 busted the factory and several alleged IM suspects were arrested.
An FIR was registered against Bhatkal on November 22, 2011 and later a non-bailable warrant was issued against him for setting up the factory.
The police had earlier said the weapons manufacturing unit had elaborate equipment like moulding, cutting, assembly drilling and grinding machines besides explosives and rocket launchers.
National Investigation Agency (NIA) had arrested Bhatkal, who is wanted in over 40 terror cases and carries a reward of Rs 35 lakh on his head, and Akhtar from the Indo-Nepal border on the night of August 28 last year.