Two Engineering students in Allahabad shot for reciting poem praising Narendra Modi
New Delhi: Two engineering students were shot after they recited a poem praising Narendra Modi.Prashant Singh, third year B.Tech student of Institute of Engineering and Rural Technology in Allahabad was shot after he recited a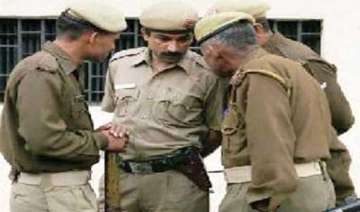 India TV News Desk
March 06, 2014 6:17 IST
New Delhi:
Two engineering students were shot after they recited a poem praising Narendra Modi.
Prashant Singh, third year B.Tech student of Institute of Engineering and Rural Technology in Allahabad was shot after he recited a poem praising Narendra Modi.
He was reciting the poem in the canteen when two of his friends who belonged to rival party shot him and his other friend.
Atul Yadav and Anuj Yadav took out pistols and started firing injuring Prashant and his friend.
Eyewitnesses said seven other unidentified students blew crude bombs near the canteen to instill fear.
"The student (Singh) had written a poem which he was to recite during the college annual function on March 8. But as per initial reports, the firing was a result of an old enmity," said R.K. Singh, inspector, Colonelganj area.
Co-incidentally this took place after Mulayam Singh Yadav's rally in U.P. where he criticized Modi.