Know the Indian man who revolutionized menstrual health for women
New Delhi: Menstruation is still a taboo in rural India. A menstruating woman in villages, even towns is treated indifferently by the people. Till now, they are told not to sleep on bed; their belongings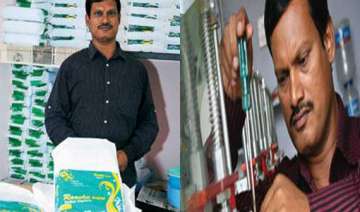 India TV News Desk
August 03, 2014 10:46 IST
New Delhi:
Menstruation is still a taboo in rural India. A menstruating woman in villages, even towns is treated indifferently by the people.
Till now, they are told not to sleep on bed; their belongings and everything are kept aside from other family members' articles.
In villages, sanitary conditions for menstruating women are worse. Keep aside the affordability factor; rural women do not even know what sanitary napkins are.