Intoxication no ground for dilution of murder charge: SC
New Delhi: The Supreme Court today ruled that "intoxication" of a person cannot be a ground for diluting the offence of murder into rpt into unintentional killing.The apex court said it was "difficult to accept"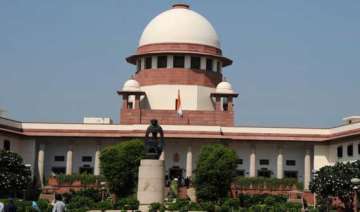 PTI
March 13, 2014 20:43 IST
New Delhi:
The Supreme Court today ruled that "intoxication" of a person cannot be a ground for diluting the offence of murder into rpt into unintentional killing.
The apex court said it was "difficult to accept" the contention that the incident of burning his wife to death falls in the category of unintentional killing or culpable homicide not amounting to murder (with intention) since the accused was under the influence of liquor.  
"We find it difficult to accept this contention. Assuming that the accused was fully drunk, he was fully conscious of the fact that if kerosene is poured and a match-stick lit and put on the body, a person might die due to burns.  
"A fully drunk person is also sometimes aware of the consequences of his action. It cannot, therefore, be said that since the accused was fully drunk and under the influence of liquor, he had no intention to cause death of the deceased-wife," a bench comprising justices K S Radhakrishnan and Vikramajit Sen said.
Holding that "intoxication, as such, is not a defence to a criminal charge," the bench said "at times, it can be considered to be a mitigating circumstance if the accused is not a habitual drinker, otherwise, it has to be considered as an aggravating circumstance."