Shakti Mills gangrape case: statements of four accused recorded
New Delhi: The statements of the four accused in Shakti mills gangrape have been recorded today.They have been charged under Section 313 of the Code of Criminal Procedure (CrPC).The court had asked about 970 questions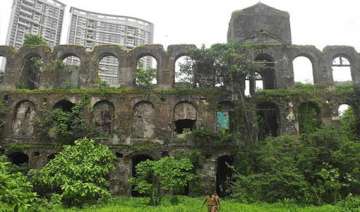 India TV News Desk
March 06, 2014 23:01 IST
New Delhi:
The statements of the four accused in Shakti mills gangrape have been recorded today.
They have been charged under Section 313 of the Code of Criminal Procedure (CrPC).
The court had asked about 970 questions to the accused.
The prosecution had interrogated the accused in the gang rapes of two women, a photo journalist and a telephone operator separately.
The first case was of a 22 year old photojournalist who was gang raped by four men and a juvenile in the deserted Shakti Mills compound. She had gone there on an official assignment with a male colleague.