LG seeks President's assent for criminal case against Bharti
New Delhi: Lt Governor Najeeb Jung has sought the President's assent to register a criminal case against former Delhi Law Minister Somnath Bharti in connection with the midnight raid against African women following Home Department's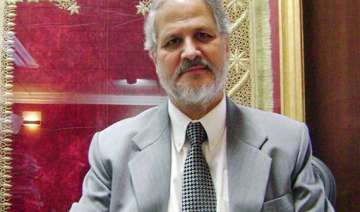 PTI
March 11, 2014 19:22 IST
New Delhi:
Lt Governor Najeeb Jung has sought the President's assent to register a criminal case against former Delhi Law Minister Somnath Bharti in connection with the midnight raid against African women following Home Department's observation that such a case was made out against the controversial minister.
The judicial probe report by retired Additional District Judge B L Garg had virtually given a clean chit to the Malviya Nagar police in the incident in Khirki Extension. The report was submitted to Jung in February.
According to sources in the Delhi Secretariat, the Lt Governor had forwarded the report to the state government's Home and Law and Justice departments seeking their views on it.
The Home department, which stated that a criminal case was made out against the former Law Minister, had sought the Law department's views on whether Bharti's name should be involved in the already registered case against unknown persons or a seperate case needed to be registered.
After the Home Department's report in this matter, Lt Governor has sought President Pranab Mukherjee's permission to register a case against Bharti.