Macau to tap Kolkata tourism market
Kolkata, Jul 6: Macau, located on the southeast coast of China, considers Kolkata as a "prospective and potential" tourism market and seeks to tap it."We consider Kolkata as a market with a huge number of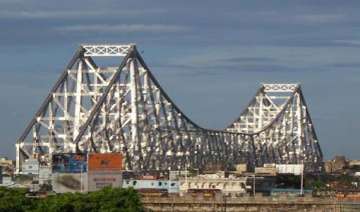 PTI
July 06, 2013 20:03 IST
Kolkata, Jul 6:
Macau, located on the southeast coast of China, considers Kolkata as a "prospective and potential" tourism market and seeks to tap it.
"We consider Kolkata as a market with a huge number of potential visitors to Macau and we are leaving no stone unturned to tap this market," a spokesman of the Macau government tourism office, attending the ongoing Travel and Tourism Fair here, said today.
Macau has posted about 1.51 lakh visitor arrivals from India in 2012. This year, Macau Tourism Board looks forward to capturing a bigger market share of outbound tourists from key tourist markets like Kolkata, he said.
"This year we are focussing on promoting our various incentive programmes that are in offer in Macau. In line with our strategy, we are adding cities like Ahmedabad and Hyderabad on our radar and we are looking at promoting customised offers to meet the needs of the travellers from these cities," the spokesman added.