Maharashtra: inquiry started in 12 irrigation projects, High Court told
Mumbai: Maharashtra government today told the Bombay High court that it had initiated open inquiries into alleged irregularities in 12 irrigation projects.The division bench headed by Justice Abhay Oka was hearing a PIL filed by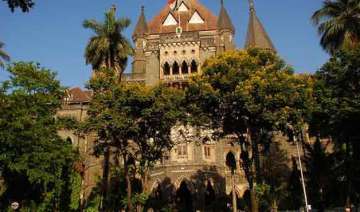 PTI
January 29, 2015 23:14 IST
Mumbai: Maharashtra government today told the Bombay High court that it had initiated open inquiries into alleged irregularities in 12 irrigation projects.
The division bench headed by Justice Abhay Oka was hearing a PIL filed by Aam Admi Party leaders Mayank Gandhi and Anjali Damania here.
The PIL seeks an independent inquiry by a retired HC judge into the alleged irregularities in the sanction of irrigation projects.
The government told the court that out of 15 projects listed in the PIL, the state Anti Corruption Bureau has initiated inquiry with regard to 12, while administrative approvals have not been granted in two—Poshir and Shillar—projects.
Another project Lendi was not included in the Chitale committee report on irrigation scam, it added.
Inquiry is being held with regard to Kondhane, Chanera, Balganga, Kalu, Shai, Susari, Gadnadi, Shill, Jamda, Shirshinge, Kal Kumbhe and Gadgadi projects.
The state government in its affidavit also told the HC that four officers have been suspended pending inquiry in connection with Kondhane project.