Man arrested for threatening passport officer
Amritsar, Aug 9:  Expressing anger at a passport officer cost a man dearly, as he landed up in jail for threatening a government employee on duty. Amritsar Passport Officer Jagwant Singh Sodhi yesterday accused Gurjit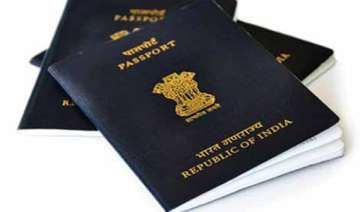 PTI
August 09, 2013 9:07 IST
Amritsar, Aug 9:
  Expressing anger at a passport officer cost a man dearly, as he landed up in jail for threatening a government employee on duty.
Amritsar Passport Officer Jagwant Singh Sodhi yesterday accused Gurjit Singh of threatening him of dire consequences after the former declined to issue passport to him citing document-related issues, police said.  
In his complaint, Sodhi said Gurjit's passport application was withheld as a fresh police report was sought after the applicant's photograph affixed on the documents did not match.
Gurjit, however, started mounting pressure on him to issue the passport without producing the necessary document, Sodhi alleged in his complaint.
Sodhi told police that when Gurjit was asked to bring a fresh police report, he started shouting and threatened him of dire consequences.
The matter was reported to police following which Gurjit was arrested.