Man kills brother-in-law over petty issue
Thane, Jul 8: A man allegedly strangulated to death his brother-in-law over a petty issue at a village here, police said today.Bablya Rama Mhase (28) went to his younger sister Anjana's (22) house at Dhamangaon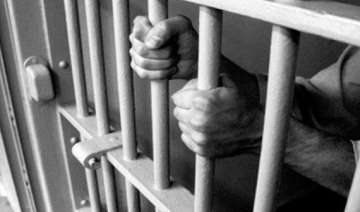 PTI
July 08, 2013 10:51 IST
Thane, Jul 8
: A man allegedly strangulated to death his brother-in-law over a petty issue at a village here, police said today.
Bablya Rama Mhase (28) went to his younger sister Anjana's (22) house at Dhamangaon village under Bhiwandi taluka on Saturday evening and asked his brother-in-law Sunil Baban Ghadag (25) for the keys of his motorcycle.
However, Sunil told Bablya not to drive the bike as he did not possess a licence.
This led a quarrel between the two and later Bablya strangled his sister's husband, according to the complaint filed by Anjana, assistant police inspector DJ Gautam said.
A case under section 302 (murder) of IPC has been registered against the accused, police said adding that they had launched a search to nab the culprit.