Man shouts 'plane hijack', asks Air India crew member to pose for a selfie
Hyderabad: The Cyberabad police on Tuesday registered a case against a 35-year-old man, who arrived from Dubai on an Air India flight, after a crew member alleged that he harassed her.Police inspector T Sudhakar, attached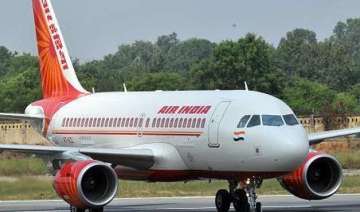 PTI
April 21, 2015 23:41 IST
Hyderabad: The Cyberabad police on Tuesday registered a case against a 35-year-old man, who arrived from Dubai on an Air India flight, after a crew member alleged that he harassed her.
Police inspector T Sudhakar, attached to Rajiv Gandhi International Airport, said Yousuf, the accused, worked with a drilling company in Dubai and was coming to Hyderabad to meet his family. A crew member of the AI flight lodged a complaint after arrival that Yousuf used words such as "plane hijack", apart from harassing her.
"He was requesting the crew member to pose for a selfie and tried to engage her in a conversation, to which she objected. He also used the words 'plane hijack'," said the police officer.
Police registered a case under sections 504 and 505 of the Indian Penal Code (intentional insult with intent to provoke breach of the peace, and statements conducive to public mischief).
Police were questioning him, however no arrest has been made yet, a senior official told PTI.
When contacted, an Air India spokesperson said that as per the procedure the airport security authorities were informed about the incident, who, in turn, handed over the case to the airport police.