Martyrs Day: Govt offices across India to observe 2 minute silence
New Delhi: The government has sent  instructions to all states and central government departments to observe two minutes silence all over India on Martyrs Day i.e. January 30 as a mark of respect for the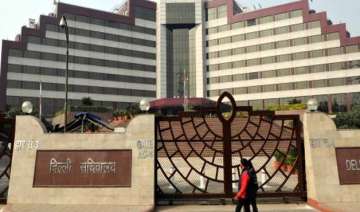 India TV News Desk
January 14, 2015 16:39 IST
New Delhi: The government has sent  instructions to all states and central government departments to observe two minutes silence all over India on Martyrs Day i.e. January 30 as a mark of respect for the freedom fighters and martyrs who had laid down their lives for the country.
The circular has been sent to all the respective central and state government organisations from the Ministry of Home Affairs.
The circular stated that all organisations should observe a two minutes silence at 11.00 am on 30th of January which is also the day when Mahatma Gandhi was assassinated.
"The following standing instructions have been laid down for observance of this day:
Silence should be observed and work and movement stopped for two minutes throughout the Country at 11:00 A. M. on 30th January every year. Wherever available, the commencement and termination of the two minutes' silence period should be indicated by sound of siren or Army guns. To indicate the commencement of the two minutes' silence, sirens should be sounded from 10:59 hrs till 11:00 hrs .