MNS sells onion at Rs 25 a kg in Mumbai
Mumbai, Aug 12: As the onion prices are soaring, MNS workers yesterday sold the vegetable in some areas of the city at a lower rate.     "We sold onion to as many as 16,000 families in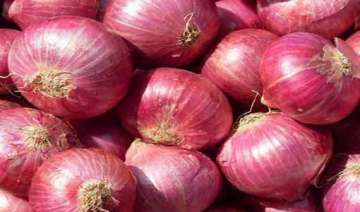 PTI
August 12, 2013 7:24 IST
Mumbai, Aug 12
: As the onion prices are soaring, MNS workers yesterday sold the vegetable in some areas of the city at a lower rate.    
"We sold onion to as many as 16,000 families in some of our wards. We purchased them from the farmers for Rs 22 per kg and sold for Rs 25 per kg," MNS group leader in Municipal Corporation of Greater Mumbai, Dilip Lande, said.     
Accusing the wholesalers of hoarding and inflating the prices, he said the onion was yesterday selling at Rs 60 when it was at Rs 30-32 level till Thursday.     
The increase in price was not benefiting the farmers, he added, warning that MNS workers would storm the godowns at Vashi's agricultural produce market committee (APMC) if the state failed to act against hoarding.