MP couple gets 7 years in jail in rape-cum-video clip case
Indore, Jul 11: A married couple has been sentenced to seven years in jail by a local court in a case related to rape of a 25-year-old woman and preparing a video clip of the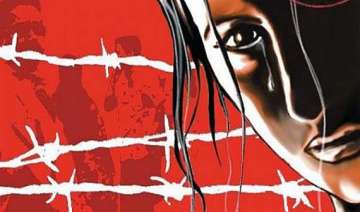 PTI
July 11, 2013 7:40 IST
Indore, Jul 11:
A married couple has been sentenced to seven years in jail by a local court in a case related to rape of a 25-year-old woman and preparing a video clip of the incident here last year.
Sessions Judge Indra Singh convicted Rajesh Sahu (35) and his wife Tanu alias Aruna (28) under relevant sections of the IPC and awarded them seven-year imprisonment yesterday.
According to the prosecution, Tanu, a resident of Aerodram area, called the victim, whom she knew, to her residence on January 26, 2012.
Tanu locked the woman in a room, where her husband sexually assaulted her while she filmed the act on her camera-loaded mobile phone.
The couple warned the victim against telling anybody about the incident and threatened to kill her if she did so.
They also threatened to make the video clip public, it said.
After keeping quiet for a few days, the woman mustered courage and told her family members about the incident, and also lodged a police complaint.