Mumbai gangrape: Accused went to friend's home after rape and slept
Mumbai: The accused arrested for the gang rape of a 22-year-old photojournalist interm in  a deserted mill compound in Mahalaxmi has told police that he never imagined the victim and her male colleague would approach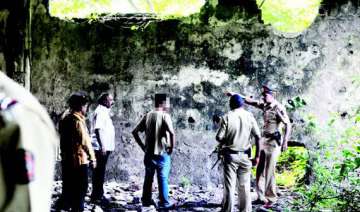 India TV News Desk
August 24, 2013 13:23 IST
Mumbai
: The accused arrested for the gang rape of a 22-year-old photojournalist interm in  a deserted mill compound in Mahalaxmi has told police that he never imagined the victim and her male colleague would approach the cops.
He went straight to his home in Adarsh Nagar after the gangrape, the accused told interrogators.
It was only around 9 am that he learnt  policemen were looking for him and his four friends and then left his home and went to a friend's house in Dhobi Talao.
A local informer however informed police of his whereabouts, and when the police reached his friend's house, they found the accused sleeping.