Narendra Modi government plans to settle locals along China border
New Delhi: The Narendra Modi-led NDA government plans to spend Rs 5,000 crore to encourage villagers come and settle in areas along the border with China in Arunachal Pradesh.According to sources since the area has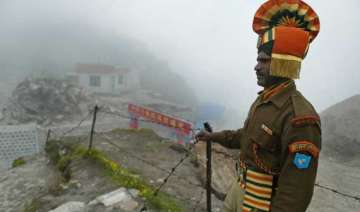 India TV News Desk
June 20, 2014 13:20 IST
New Delhi:
The Narendra Modi-led NDA government plans to spend Rs 5,000 crore to encourage villagers come and settle in areas along the border with China in Arunachal Pradesh.
According to sources since the area has almost no infrastructure, local residents have been pushed as far as 50 km from the border, making the areas more vulnerable to incursions by Chinese troops.
Officials said locals migrated the most in the past five years due to lack of infrastructure and the open areas gave a fillip to several Chinese transgressions.
"Until some years ago, there were villages with sizeable population up to five kilometre from the border. We need to resettle locals in these areas to prevent Chinese forces from breaking in," a government official said.
Minister of State (Home) Kiren Rijiju, who also belongs to Arunachal Pradesh, has made his intent clear to develop the disputed bordering areas with China.
The MHA will approach the Finance Ministry for a special package to develop infrastructure in those areas.
While Rs 24,000 crore has already been earmarked to develop border roads and border outposts for the security forces, around Rs 5,000 crore extra money would be spent on measures to encourage people to settle in the border areas.
Environment Minister Prakash Javdekar, last week, said the government is working to fasttrack clearance for infrastructural projects in areas along the Line of Actual Control (LAC).
With no roads in high altitude border areas, patrolling is difficult and the frontier has become vulnerable to Chinese incursions. Sources said several road projects were stuck for nearly 10 years.
The government has also approved an increase in the deployment of the ITBP personnel to guard the border.
The Home Ministry has approved the building of 54 new outposts along the China border.
A proposal was made by ITBP before the elections but the previous government did not act on it. With the new outposts, the number of troops on the ground will also increase in number.
Currently, there are close to 40 outposts and nearly 15,000 personnel guarding the sensitive zone. According to sources the number could now go up to 30,000.