Netaji's associate Sunil Kumar Ray dead
Cuttack: Freedom fighter Sunil Kumar Ray passed away at a private hospital in Bhubaneswar. He was 85.Survived by three sons and two daughters, Ray died yesterday, family sources said.Born in February 1928 in Cuttack, Ray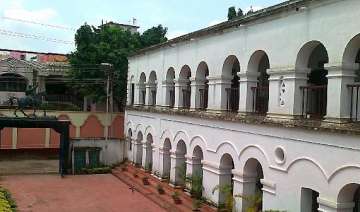 India TV News Desk
August 22, 2013 15:14 IST
Cuttack:
Freedom fighter Sunil Kumar Ray passed away at a private hospital in Bhubaneswar. He was 85.
Survived by three sons and two daughters, Ray died yesterday, family sources said.
Born in February 1928 in Cuttack, Ray was inspired by Netaji and joined the Indian National Army (INA).
Ray was instrumental in converting Netaji's ancestral home in Cuttack into a national museum and till he was indisposed a few days ago, Ray was active in spreading the ideals of Netaji.
Ray wrote several books on Netaji and distributed them free of cost to school and college students.
His body was cremated last night.