Over Rs 1000 crore due from Delhi govt: North Delhi Corpn
New Delhi: North Delhi Municipal Corporation has over Rs 1,000 crore due from Delhi government, a top official said yesterday."Rs 1075 crore are due from Delhi government under the plan and non-plan heads in first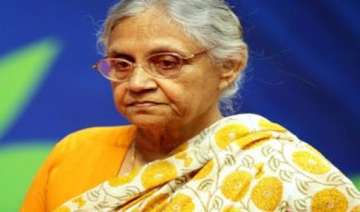 PTI
August 31, 2013 7:04 IST
New Delhi:
North Delhi Municipal Corporation has over Rs 1,000 crore due from Delhi government, a top official said yesterday.
"Rs 1075 crore are due from Delhi government under the plan and non-plan heads in first and second quarters of the present financial year. Despite completing all formalities, the Corporation has not received this amount," North Delhi Municipal Corporation Standing Committee Chairman Ram Kishan Singhal said.
"In addition, the Corporation had demanded Rs 250 crore for sanitation and cleanliness work and buying new machineries for solid waste disposal but the amount has been reduced to Rs 100 crore," Singhal added.
He also directed NDMC officials to use the provision 185 of DMC Act which allows the Corporation to take loan to make North Corporation financially stronger for better implementation of commercially viable development schemes.  Through these commercial projects, the Corporation would hoped to get an annual income of estimated Rs 5,000 crore with which the civic body can provide more facilities to citizens without increasing tax, he said.
The Corporation said it will make blupeprints for more than 20 commercial projects.
The major among them are old Hindu College building, Town Hall, Kamla Market, Thomson Road, multi-level trade centre and residential complex for staff in place of Minto Road old MCD staff quarters, multi-level trade civic centre in place of Azadpur old MCD staff colony.
Others include, new fully-equipped MCD staff colony in place of Dhaka old staff colony, super specialty hospital on vacant land of RBIMT at Kingways Camp, reconstruction of market at Saraswati Road in Karoal Bagh.  Besides, there is a policy to convert one-floor small properties into high-revenue generating properties.