Pathankot attack: Pakistan rules out role of JeM chief Masood Azhar
New Delhi: The Pakistani team tasked to investigate the role of outlawed terror outfit Jaish-e-Muhammad (JeM) militant group in last month's Pathankot attack has found no substantive evidence suggesting involvement of its chief Maulana Masood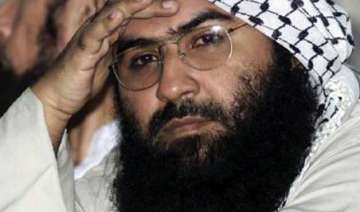 India TV News Desk
February 08, 2016 15:06 IST
New Delhi: The Pakistani team tasked to investigate the role of outlawed terror outfit Jaish-e-Muhammad (JeM) militant group in last month's Pathankot attack has found no substantive evidence suggesting involvement of its chief Maulana Masood Azhar in the incident, a conclusion that may further widen the chasm between New Delhi  and Islamabad.
According to Pakistan's 'The Express Tribune', the team did not find substantive evidence to suggest Maulana Masood Azhar, the head of the outlawed Jaish-e-Muhammad (JeM) militant group, who ordered or masterminded the assault.
The daily quotes its sources saying that the SIT informed the civil and military leadership in a last week meeting that the Indian evidence was insufficient to implicate Maulana Azhar.
Six gunmen attacked an Indian Air Force base in Pathankot on January 2, leading to a three-day-long standoff that killed seven soldiers.
The report also mentioned that the team did not rule out involvement of some low cadre members of the JeM, saying that too could be established only if New Delhi shared the information they have asked for.
Pakistan Prime Minister Nawaz Sharif has promised action against the culprits of the Pathankot air base attack and formed a Special Investigation Team (SIT) after India shared the 'leads' with Pakistan.
Subsequently, a crackdown was launched in Punjab against the JeM, its headquarters was sealed and dozens of activists detained. The SIT has since been working on the Indian 'leads'. It is also expected to visit India to study the evidence the Indians have.
The evidence of JeM's alleged involvement was also shared by India with the United States, the United Kingdom, France and Japan. And New Delhi had somehow managed to get an assurance from these countries that Islamabad would take action against the JeM leadership.
India has suspended talks between the Foreign Secretaries of both countries till it sees action by Pakistan against those responsible for the Pathankot attack. Last week, India said "no mutually convenient date" had been found for the dialogue, indicating it remains dissatisfied with Pakistan's response so far.