'UP govt planning to equip police with state of the art technologies'
Ghaziabad (UP): The Uttar Pradesh government is planning to equip police with state of the art hi-tech gadgets to enable them to reach the crime scene within 20 minutes, state Principal Secretary (Home) Debashish Panda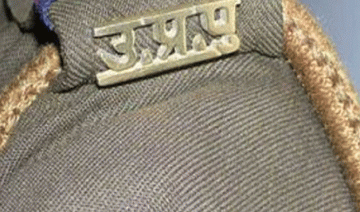 IANS
April 14, 2015 18:09 IST
Ghaziabad (UP): The Uttar Pradesh government is planning to equip police with state of the art hi-tech gadgets to enable them to reach the crime scene within 20 minutes, state Principal Secretary (Home) Debashish Panda said.
Government is going to recruit 40,000 policemen in the state to tackle the paucity of force, he said.
Addressing police and administrative officials yesterday while taking stock of the law and order situation here, Panda asked them to ensure that criminals are not granted easy-bails from the courts and also to keep track on the movement of those already bailed out.
CCTV cameras will be installed on each and every strategic point in the district to capture the movement of criminals and anti-social elements or run away vehicles, he said.
A close night vigil must be kept on externed criminals, he said.
Policemen should not be reluctant to lodge FIRs, he said, adding, that they must inculcate a friendly feeling amongst the people.
While speaking on crime againt women, Panda said no leniency should be shown to eve-teasers.