Prof Furqan Qamar takes over as AIU Secretary General
New Delhi: Professor Furqan Qamar has taken over as Secretary General of Association of Indian Universities (AIU) after serving as the Vice Chancellor of the Central University of Himachal Pradesh.  The post of the AIU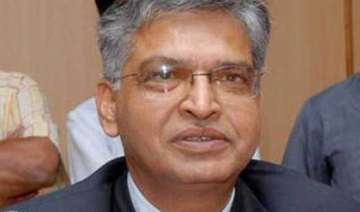 PTI
June 26, 2014 17:17 IST
New Delhi:
Professor Furqan Qamar has taken over as Secretary General of Association of Indian Universities (AIU) after serving as the Vice Chancellor of the Central University of Himachal Pradesh.  
The post of the AIU Secretary General was lying vacant for the past three years.
Additional charge of the post was being given from time to time to a Vice Chancellor who was the member of AIU Governing Council, an official statement said.
Speaking on the occasion, Professor R B Lal, President of AIU said Qamar is not only the Secretary General of AIU but he is also dedicated to the inter-university system of the country.
He also said AIU needs to be more vibrant and was required to play a pivotal role in promotion of higher education.