Punjab & Haryana HC allows prisoners to have sex with their partners
Chandigarh: The Punjab and Haryana High Court has passed an order allowing jail inmates to have sex with their partners as long as they are married and want to have a child.The court's direction, which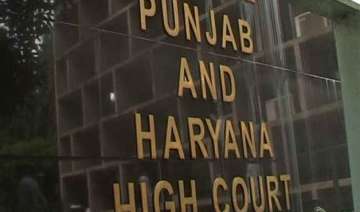 India TV News Desk
January 07, 2015 9:29 IST
Chandigarh: The Punjab and Haryana High Court has passed an order allowing jail inmates to have sex with their partners as long as they are married and want to have a child.
The court's direction, which was passed by Justice Surya Kant yesterday, held that prisoners have the right to procreate as it falls within the ambit of Right to Life and Personal Liberty guaranteed under Article 21 of the Constitution of India.
Right to artificial insemination is an alternative demand that can be made by prisoners, the HC observed.
The HC, however, also said that the state can deny the same to certain categories of convicts as it's not an absolute right.
A couple, Jasvir Singh and Sonia, who are currently on death row, lodged in the Central Jail, Patiala, had filed a plea seeking permission to stay together and resume their conjugal life for the sake of progeny.
They were awarded the capital punishment by a trial court for kidnapping and killing a minor boy of a rich Hoshiarpur family for ransom.
The High Court also directed that Punjab government to constitute a jail reforms committee, headed by a former HC judge. Besides, the panel will have a social scientist, an expert in jail reformation and prison management.