Railway junior engineer held in bribery case
Hyderabad: A Junior Engineer in the Electrical Department of Railways was yesterday trapped by the CBI for allegedly accepting a bribe of Rs 40,000. The accused Srinivas, who worked at Rail Nilayam in Secunderabad was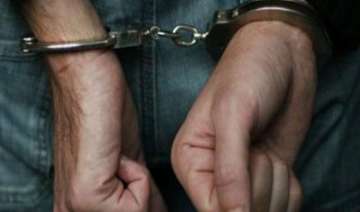 PTI
August 20, 2013 7:38 IST
Hyderabad:
A Junior Engineer in the Electrical Department of Railways was yesterday trapped by the CBI for allegedly accepting a bribe of Rs 40,000.
The accused Srinivas, who worked at Rail Nilayam in Secunderabad was caught red-handed while taking a bribe of Rs 40,000 from a contractor for passing his pending bills, a senior CBI officer told PTI yesterday night.
Further investigations were on.