Beware! Real life 'Bunty-Babli' can sweep off your money
New Delhi: If you are an Indian husband, you can better know how much a 'maid' means to your wife. Whether your lady is a housewife or a working woman, the dependability factor on the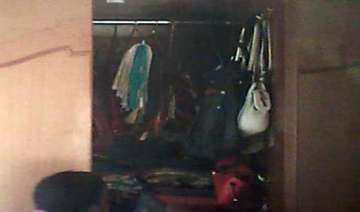 India TV News Desk
January 10, 2015 20:20 IST
New Delhi: If you are an Indian husband, you can better know how much a 'maid' means to your wife. Whether your lady is a housewife or a working woman, the dependability factor on the maid -servant remains the same. 
On the other hand, if you are a single man or living alone in a city, we know that a good maid is no less than a goddess.
So, in such a scenario, if a company offers a multipurpose maid who will cook, wash and mop for you for just Rs 4000/ month, wouldn't you happily give a nod?
That's what Jyoti Nagar-based Pankaj Bhargav did after seeing an 'attractive' advertisement on the website.
When he called up the company's office, a person named "Sohan Lal" asked for a security deposit of Rs 25,000 and two months' salary in advance in lieu of hiring a domestic help.
He was more than happy to find a lucrative deal that guaranteed him a young domestic help who would not take leaves and even stay back at his home to take care of the family's daily chores.
Moreover, the company agreed on conducting the verification and promised to return the whole amount if maid doesn't fulfill the expectations of Pankaj and his family.
But little did Pankaj know that he was inching towards a lethal trap and will end up loosing Rs 33,000.
The company sent the domestic help named 'Kanchan' to his home, who won the heart of the family with her intelligence and working style, thus they paid the amount to the man.
But, within two hours, the maid servant flew away from their house without leaving a trace behind.
After realizing that he was being cheated by the company, Pankaj approached the city police, who then started the operation to nab the fraudulent.
Two persons, including a 25 year old woman, were arrested as police unfolded their history of duping several households across the country, especially in national capital Delhi.
"They were produced in a court on Friday. The woman whose real name is Rekha, a resident of West Bengal, was sent to judicial custody, while the man, Shravan Kumar, who hailed from Bihar, is on three-day police remand," said the police officer.
Over the years, Indians have developed an immense dependability on the maids/servants which has resulted in providing a subtle platform for such 'fraudulent' companies to rise.
Police has rushed a team to Delhi to investigate if there were other families who became victims of such fraud.